How To Design The Best Law Firm Website In 7 Easy Steps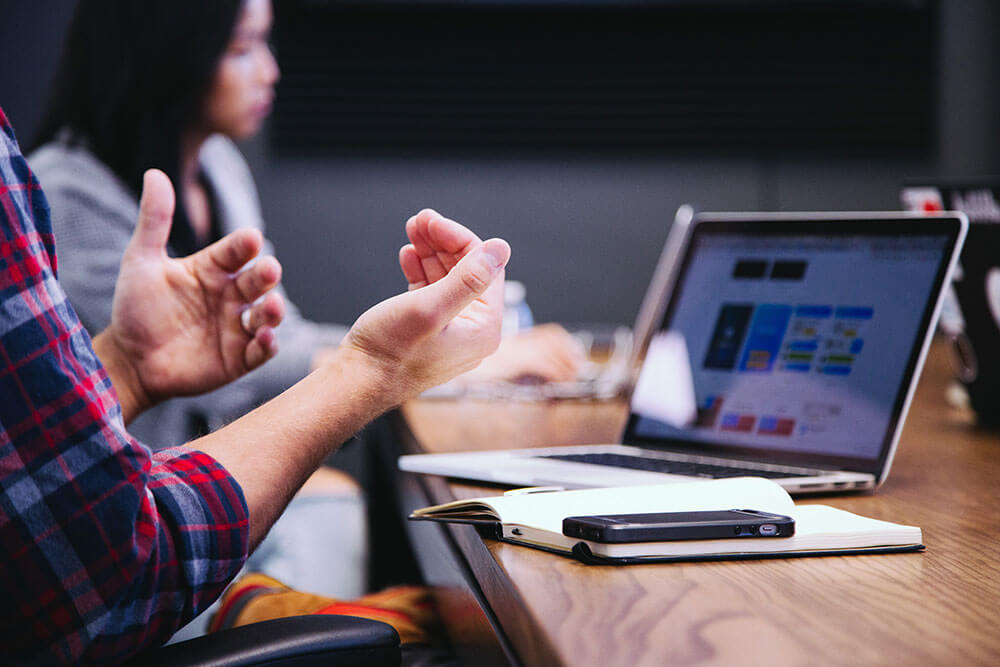 No matter how reputable a lawyer you are, you can't get more clients if you don't have a professional law firm website. Since the legal industry has become very competitive, it's essential to stay ahead of your competitors. For that, you need to build a website that looks authentic, clean, and informative. 
If you are not technically sound, that doesn't mean you cannot create an excellent law firm website. Thanks to WordPress and some other popular web designing tools that allow you to build a good looking website in minutes quickly. However, the following tips will help you stand out from the crowd. 
Tips to Design a Law Firm Website
A competent law firm website helps you to convert your visitors into clients. Consider these seven essential components while designing an effective website for your legal practice. 
1. Mention Your Services
First and foremost, you need to mention all the legal services that you are offering. If you miss out on something, it can cause a financial loss to your legal firm. Since visitors to your site will not know what you offer, how can they contact you? 
So, your law firm website should clearly mention what legal practices you offer and how you help your clients. It will help the visitors to decide whether they should hire you for their needs. 
Remember, keep your homepage clear and concise with your services. For more information about your services, you can create a separate page and describe them in detail with testimonials. 
2. Work on Speed and Responsiveness
Make sure your law firm website is fast and responsive. Since almost everyone uses their smartphone for everything, you cannot neglect it. If visitors have to scroll down to pages to navigate through your website, chances are higher they will leave your website. 
Therefore, it's essential to design your lawyer website in such a way that visitors get a better user experience. For that, you need to use different mobile responsive plugins if you are building your site with WordPress. 
Apart from that, page speed also matters a lot. If your site is too slow to load, visitors will not wait for it. So, you should work on page speed through various methods like using a paid theme, compressing images, and other tactics. 
3. Use Simple Contact Forms
Don't forget to use the contact form because it helps you to know about users' purpose of visiting your law firm website. You can ask for their name, contact number, email, and purpose. 
However, make sure that the contact form should be simple. If you ask for unnecessary details in your contact form, chances are higher that visitors will back out. 
Instead of asking for more details, you can add a button for consulting you on a particular date and time. It will be more convenient for you and for the visitors to schedule a consultation. 
4. Include Name and Logo of Your Firm
No need to mention, you should include the name of your law firm on your website. Place the name of your law firm on your website such that it's clear and visible. Don't forget to use your legal firm's name in the URL and meta description of your site. 
Apart from that, use your logo on your website. Including your logo will make your law firm's website stand out. Since using a brand logo makes the visitors remember your law firm's website, you should use it. 
If you don't have a logo, hire a logo or graphic designer who can design a logo for your law firm's website. A logo builds a reputation and makes it easier to recognize your firm. It also helps you to get recommendations from your clients. 
5. Create a Blog Section
Adding a blog section to your site will help you perform better in the search engine. The intention behind using a blog section is to share useful legal information to your visitors and improve your site ranking. 
If you are wondering how it can improve your site's rank, continue reading. People not only surf the internet for consulting a lawyer, but they also look for information like how to choose a law firm, how to file a personal injury case, and more.
If your law firm website contains answers to those questions, it will show in the search result. Since Google shows relevant search results to the user, your website will rank if you provide information on different legal topics. 
6. Optimize With SEO and Content Marketing
Adding information to your blog not only helps you to rank better in search engines. You need to use different SEO strategies to optimize your site. There are three types of SEO; on-page, off-page, and technical SEO. 
So, you need to take care of all of them to rank your law firm website in search engines. Write SEO-friendly content and link your site to other high authority legal sites to grow your network. 
If you don't know how to manage different SEO aspects, consider hiring a law firm for SEO services. They can help you to make your site optimized and perform better in search engines. 
7. Use Effective Call to Actions
Don't forget to add effective call-to-actions (CTAs). These are buttons that indicate the user to take the next step. The main intention behind designing your law firm website is to request the visitors to contact you. 
Hence, you need to use multiple call-to-action buttons on your website to navigate the visitors and ultimately consult you. So, you need to plan it properly to decide where to place the CTAs buttons. Some of the best places to include these buttons are sidebar, below blog posts, etc.
Conclusion
Now that you know the process of creating a professional law firm website implement them. Since your website is the gateway for visitors to consult, you make it user-friendly, interactive, and simple. 
Remember, you should not only promote yourself on your website. Provide useful legal information to help your clients. It will build trust and increase your credibility. If you have any queries regarding designing a legal firm website, ask them in the comments section.
Read Also:
Back To Home