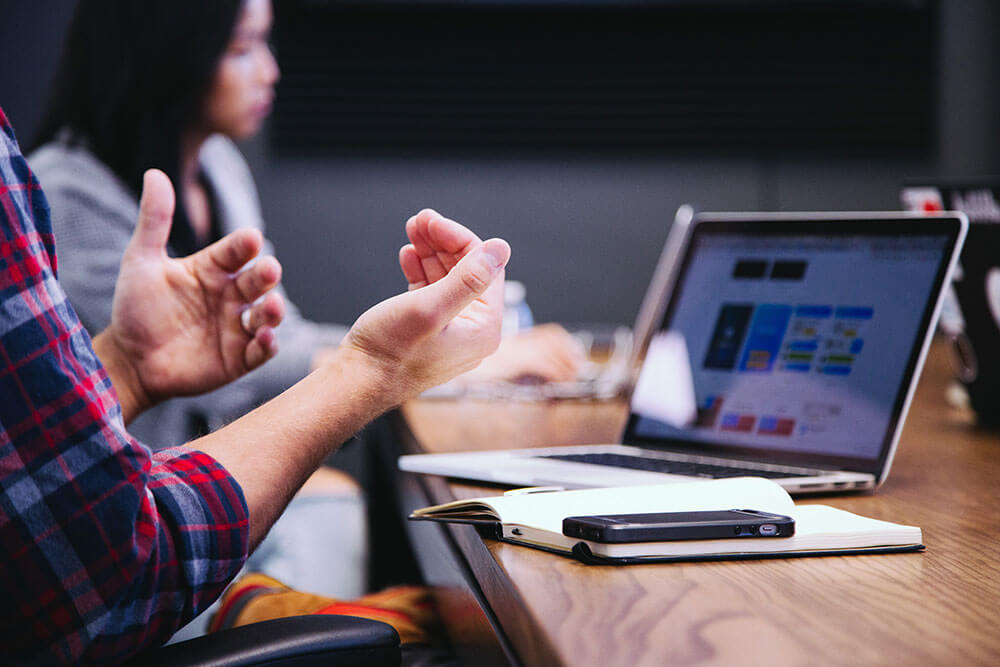 No matter how reputable a lawyer you are, you can't get more clients if you don't have a professional law firm website. Since the legal industry has become very competitive, it's essential to stay ahead of your competitors. For that, you need to build a website that looks authentic, clean, and informative. 
If you are not technically sound, that doesn't mean you cannot create an excellent law firm website. Thanks to WordPress and some other popular web designing tools that allow you to build a good looking website in minutes quickly. However, the following tips will help you stand out from the crowd. 
Tips to Design a Law Firm Website
A competent law firm website helps you to convert your visitors into clients. Consider these seven essential components while designing an effective website for your legal practice. 
1. Mention Your Services
First and foremost, you need to mention all the legal services that you are offering. If you miss out on something, it can cause a financial loss to your legal firm. Since visitors to your site will not know what you offer, how can they contact you? 
So, your law firm website should clearly mention what legal practices you offer and how you help your clients. It will help the visitors to decide whether they should hire you for their needs. 
Remember, keep your homepage clear and concise with your services. For more information about your services, you can create a separate page and describe them in detail with testimonials. 
2. Work on Speed and Responsiveness
Make sure your law firm website is fast and responsive. Since almost everyone uses their smartphone for everything, you cannot neglect it. If visitors have to scroll down to pages to navigate through your website, chances are higher they will leave your website. 
Therefore, it's essential to design your lawyer website in such a way that visitors get a better user experience. For that, you need to use different mobile responsive plugins if you are building your site with WordPress. 
Apart from that, page speed also matters a lot. If your site is too slow to load, visitors will not wait for it. So, you should work on page speed through various methods like using a paid theme, compressing images, and other tactics. 
3. Use Simple Contact Forms
Don't forget to use the contact form because it helps you to know about users' purpose of visiting your law firm website. You can ask for their name, contact number, email, and purpose. 
However, make sure that the contact form should be simple. If you ask for unnecessary details in your contact form, chances are higher that visitors will back out. 
Instead of asking for more details, you can add a button for consulting you on a particular date and time. It will be more convenient for you and for the visitors to schedule a consultation. 
4. Include Name and Logo of Your Firm
No need to mention, you should include the name of your law firm on your website. Place the name of your law firm on your website such that it's clear and visible. Don't forget to use your legal firm's name in the URL and meta description of your site. 
Apart from that, use your logo on your website. Including your logo will make your law firm's website stand out. Since using a brand logo makes the visitors remember your law firm's website, you should use it. 
If you don't have a logo, hire a logo or graphic designer who can design a logo for your law firm's website. A logo builds a reputation and makes it easier to recognize your firm. It also helps you to get recommendations from your clients. 
5. Create a Blog Section
Adding a blog section to your site will help you perform better in the search engine. The intention behind using a blog section is to share useful legal information to your visitors and improve your site ranking. 
If you are wondering how it can improve your site's rank, continue reading. People not only surf the internet for consulting a lawyer, but they also look for information like how to choose a law firm, how to file a personal injury case, and more.
If your law firm website contains answers to those questions, it will show in the search result. Since Google shows relevant search results to the user, your website will rank if you provide information on different legal topics. 
6. Optimize With SEO and Content Marketing
Adding information to your blog not only helps you to rank better in search engines. You need to use different SEO strategies to optimize your site. There are three types of SEO; on-page, off-page, and technical SEO. 
So, you need to take care of all of them to rank your law firm website in search engines. Write SEO-friendly content and link your site to other high authority legal sites to grow your network. 
If you don't know how to manage different SEO aspects, consider hiring a law firm for SEO services. They can help you to make your site optimized and perform better in search engines. 
7. Use Effective Call to Actions
Don't forget to add effective call-to-actions (CTAs). These are buttons that indicate the user to take the next step. The main intention behind designing your law firm website is to request the visitors to contact you. 
Hence, you need to use multiple call-to-action buttons on your website to navigate the visitors and ultimately consult you. So, you need to plan it properly to decide where to place the CTAs buttons. Some of the best places to include these buttons are sidebar, below blog posts, etc.
Conclusion
Now that you know the process of creating a professional law firm website implement them. Since your website is the gateway for visitors to consult, you make it user-friendly, interactive, and simple. 
Remember, you should not only promote yourself on your website. Provide useful legal information to help your clients. It will build trust and increase your credibility. If you have any queries regarding designing a legal firm website, ask them in the comments section.
Read Also:
The legal industry is growing year by year, and it's tough for law firms to survive. With the rising competition, many reputed lawyers also don't get enough clients to sustain their legal firm. Marketing for lawyers is not just about getting more clients; it's a lot more than that. 
In this article, you will learn the top ten marketing strategies for lawyers that will increase your conversion rate, build your reputation, and more. Earlier, law firm marketing was simpler. With more lawyers and legal agencies, marketing for lawyers has become challenging. This article will help you with the top marketing strategies that will work in 2021.
Law Firm Marketing Strategies
Before you think about marketing strategies, pause for a moment and think from the clients' perspective. Whenever they face any issues, they are searching for a solution or answer on the internet. Since digital marketing has become more active and it's the future of marketing, you need to adopt the following marketing tactics this year. 
1. Improve Your Website Performance
As a law firm, you should make your website professional and improve its performance. Nobody knows when someone will face what kind of legal problems; if your site is available to assist them every time, your firm will stand out from the crowd. Keep these  three important things in mind while building your law firm's site:
Ensure that your site looks professional and performs faster.

Your site is mobile responsive and easy to use. 

Easily found in the search engine.
Internet marketing for lawyers is not an easy task. Since lawyers are busy handling clients and their legal matters, they prefer to choose a law firm marketing agency. 
2. Content Marketing is the Key
When users need legal advice, they want to get useful information before consulting a lawyer. So, creating content on those topics that users search for a legal dispute can drive more traffic and convert them to clients. 
Here are some common legal queries on which you can create content: 
How to file a lawsuit?

What can I do to defend a DUI case?

Should I need a lawyer for a defamation case?

How to choose a law firm?
When you create content on topics, it brings credibility and authority to your site. Moreover, visitors will consult you when they need any legal advice because they trust you. 
3. Optimize Your Legal Site With SEO
To make your site visible and easily found in search engines, you need to optimize your site with SEO. It helps you rank higher on Google's search result page. Apart from that, there are several benefits of search engine optimization. 
It's a cost-effective method to increase your website traffic. Writing SEO-friendly content on your site will help you build trust among your visitors. When more users visit your site, chances are there; you can increase your conversion rate. 
4. Invest in Adwords and PPC Marketing
You can also boost your marketing strategies with AdWords and PPC marketing campaigns. Although search engine optimization can bring traffic to your website, it's hard to stand out from the competition in the beginning. So, you can give an initial boost to your website with search engine marketing and paid ads. 
However, you need to be strategic about it because AdWords and PPC marketing is quite expensive. So, you need to choose an agency that can take care of your marketing strategies efficiently.  
5. Social Media Marketing for Lawyers
Another best medium of marketing for lawyers is social media. Since people spend a lot of time on social media, they can easily connect with you through these platforms. When you are visible on different social platforms, it will remain in their subconscious mind. 
When they need any legal advice, they can recall that they have found you on social media. Moreover, clients feel more comfortable when you talk with them over social media.
6. Email Marketing for Lawyers
Email marketing is one of the best ways of internet marketing. As a law firm, you shouldn't miss email marketing. Since legal problems are serious, you shouldn't make it promotional and only talk about your law firm.
Keep your goals clear and create useful content for email marketing. It's one of the most effective ways to get ideal clients.
7. Share Reviews From Previous Clients
As a lawyer, you need to build trust with your clients. Additionally, you need to build a reputation in the legal industry. Lawyers need to have a good name to drive more clients to your business. 
Online marketing for lawyers is only useful when clients share their reviews. It gives a message to new visitors to consider you as a reputable and reliable lawyer. 
8. Offer One Free Consultation
Offering a free consultation helps you to get more clients. Make sure that this message is visible at the top of your website. When you offer a free consultation, it acts as a lead magnet that can increase the chances of conversion. 
So, don't think it is a waste of time. It will bring a long-term opportunity to talk to your clients to help them with legal advice. 
9. Don't Forget Traditional Marketing
No matter what digital marketing strategies you adopt, don't forget traditional marketing. Since legal disputes are more active among elders and they are still using radios, TVs, and reading newspapers, you should focus on traditional marketing. 
10. Tracking Your Marketing Strategy
After all, marketing without measuring your efforts cannot yield any valuable results. No matter which marketing tactics you use, there is no meaning if you don't know how your strategy is performing. 
So, it's a crucial part of your marketing strategy to track your marketing campaigns. You can use analytics tools to check the number of traffics to your website. Calculate your return on investment of different marketing campaigns.  
Marketing Tips for Lawyers
From the above information, it's clear that marketing for lawyers is not only limited to TVs, magazines, or billboards; you can leverage different tactics of digital marketing to get more ideal clients.
Although many lawyers still use only traditional marketing, digital marketing can make you stand out and increase your conversion rate. No matter where your law firm is, you can still be visible in your locality through online marketing.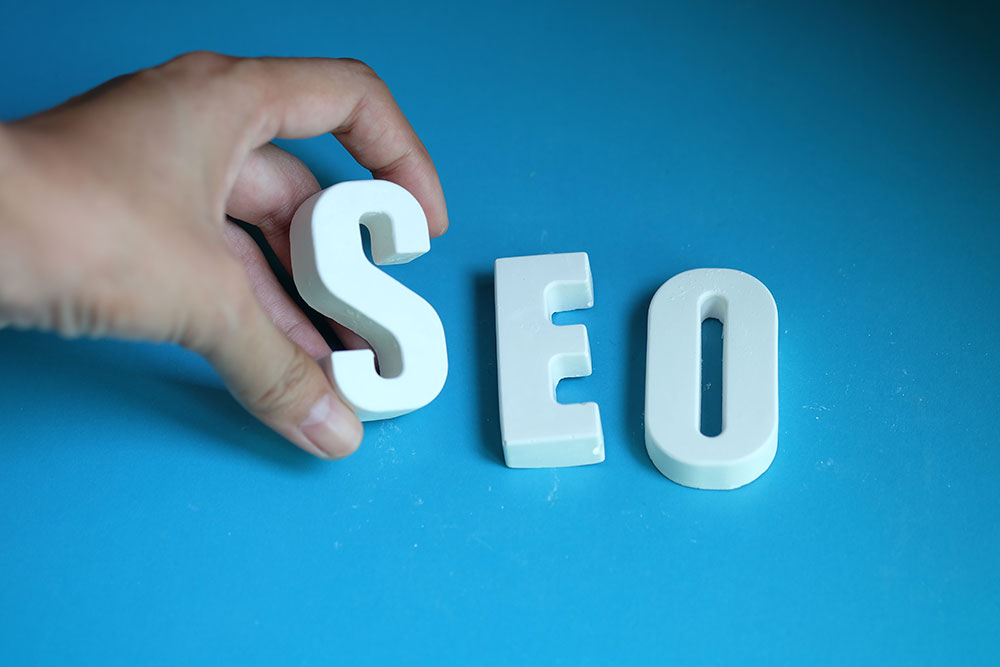 If you are a lawyer, you should invest in law firm SEO services. Every industry has adopted digital marketing, and the legal industry is no exception. Since digital marketing is cost-effective and can efficiently convert visitors into clients, it has gained momentum in the legal field.
However, many legal firms are still not aware of the benefits of law firm SEO services. If your firm is not investing in it, read on to know why you should invest in SEO. 
Reasons to Invest in Law Firm SEO Services
From better ranking in search engines to better return on investment, investing in law firm SEO services can offer you the following benefits. 
1. Rank Higher in Google Search Results
Do you know that many people search for how to choose a law firm on Google? If your website is properly SEO optimized, it will rank higher in Google search results. As a result, your website will become visible to more people, and they will connect you when they need a lawyer. 
So, investing in law firm SEO services can help you rank higher in Google and other search engines. As a lawyer, I think it's better to hire a good SEO company than to manage it on your own. Moreover, an experienced SEO specialist knows the tips and tricks on how to rank a legal website efficiently. 
2. Drives More Traffic Means More Clients
Search engine optimization drives more organic traffic, which increases the number of clients. According to a legal service study by Google, more than 70 percent of people make phone calls to a legal firm after visiting a law firm's website. More phone calls mean higher conversion rates. 
Since SEO will drive more traffic to your site, you will get more phone calls. That means it will ultimately convert visitors into clients. So, you need to keep in mind that investing in law firm SEO services can increase conversion rate and client base. 
3. It Gives You Credibility
Most people trust the first result in Google's search result. They don't consider moving on to the second or third search result pages. According to statistical data, more than 33% of clicks go to search query's first result. So, if your site ranks on the first search result page, chances are higher that a visitor will click on your website. 
SEO brings this credibility to your site. Creating valuable content on relevant keywords will help you build trust among users and increased credibility. So, you should consider investing in a law firm SEO company that will help you win the visitor's faith. 
4. Build Your Reputation
As a law firm, you need to have a good reputation. If you don't have a good name in your locality, people won't like to connect with you. If a user finds your site while searching for the best law firm, it will create a better impression. Users will think that you are a reputed and trusted legal firm. 
SEO can do wonders in building your brand and reputation. It will help you stand out from the crowd and connect with the users easily. So, build your brand by optimizing your site with SEO services for law firms. 
5. Cheaper than Adwords and PPC
Some law firms spend thousands of dollars in ads and PPC marketing and get mediocre results. Search engine optimization could cost you almost nothing in comparison to AdWords and PPC. You don't need to spend dollars for promoting your website or ranking better in search engines. 
You may need an initial investment for hiring law firm SEO services. However, you can learn the tactics and write high-quality SEO-friendly legal content to boost your website rank. Creating a blog section on your website can increase your site visibility and ranking.  
6. Measurable Traffic
Another major benefit of investing in a law firm SEO company is you can measure your traffic. Tools like Google Analytics will give you insights into the number of visitors to your site from a particular location. You can track their details through some SEO tools and decide what's to do next. 
A reputed legal firm SEO agency can help you understand your clients in a better way. The SEO professionals will also suggest relevant keywords for optimizing your future content based on the traffic data. 
7. Better ROI
Search engine optimization is one of the most cost-effective ways to improve your website's rank. Investing in ads can give you an initial boost, but they cannot bring the results as organic results can bring. 
Moreover, you have to spend a lot of money for conducting paid ad campaigns. On the other hand, you can drive more visitors with less investment in law firm SEO services. Additionally, the results will remain for a long time. 
8. SEO can Help Your Business to Expand
If you want to expand your legal services, SEO can help you in many ways. For example, your firm handles personal injury cases, and you want to expand your services to other areas of law. 
In this case, a law firm SEO company can help you in preparing a strategy that will work for you. Since SEO is an affordable solution than AdWords and PPC, you can expand your business with less cost. 
9. Helps to Stand Out
There are a number of law firms, and they also have legal websites. Note that every legal website on the internet is not SEO optimized. So, that's your best bet to make your site stand out from the crowd. 
Since most law firms use traditional marketing strategies, you can stay ahead of them by investing in a law firm SEO agency. However, you need to consider a few important factors before hiring an SEO agency. 
10. SEO Gives Your Sustainable Results
With traditional marketing and paid ads, you can get an instant boost or drive traffic to your website. But do you know that the traffic will not stay for longer? It will diminish within a short period. 
On the other hand, SEO will drive traffic that will stay on your website for a long time. Since you are creating high quality, useful content to educate your audience, they will spend time learning from your site. So, investing in legal firm SEO can bring you sustainable results.
Law Firm SEO Services Are Necessary 
All of the above reasons show that lawyers need to invest in law firm SEO services. If you are a lawyer and not invested in SEO, you might be missing a lot of opportunities. Since you are busy handling clients, it's challenging to manage your website on your own.
Read Also:
The legal industry has become saturated, and it's essential to be strategic about law firm marketing. No matter how many years of experience you have, you cannot get ideal clients if you don't stand out from your competitors. Building a professional lawyer website is one of the most important factors for becoming visible and converting visitors into clients. 
Whether you are a personal injury lawyer or handling DUI cases, most people will find your contacts from your website. So, it's essential to make your lawyer's website look professional and contain some essential information about you. This guide will help you build a law firm website that can increase your conversion rate. 
Best Practices for Designing a Lawyer Website
You can design an efficient and professional lawyer website on your own with the tools like WordPress and other popular website building sites. However, ensure that you follow these best practices to make your site stand out. 
1. Mention Your Legal Services
Name and logo are important, but they have no value if you clearly don't mention your services. If you don't list the services you offer, how will visitors know about your skills and how you can help them. 
So, it's essential to mention all your legal services on your lawyer's website. For example, if you are handling personal injury cases, be specific about which type of cases you handle. Don't forget to share testimonials of your previous clients. However, you can create a separate page to keep your homepage clean and look professional.  
2. Keep Your Law Firm's Name Clear and Use Your Logo
When you include your law firm's name, make sure that it's clearly visible. Use your name in the header and keep it distinctly on your lawyer's website so that a user can easily recognize it. 
Apart from your law firm's name, use your logo on your site. The logo helps the users to remember your law firm easily. It also helps you to build the reputation of your law firm. 
3. Emphasize Your Strength
You will find that most lawyers list their services, but they forget to mention their strength. So, you can also emphasize your strength and show the testimonials of your clients how you have handled a particular case successfully. 
For instance, you have a lawyer website for personal injury cases, and you are good at handling medical malpractice cases. That's why mention which type of personal injury cases you can handle efficiently, and you have good experience dealing with these cases. 
4. List Your Lawyer Website in Google My Business
Another important aspect is to list your lawyer's website in Google My Business. Since people find lawyers based on their location, you should ensure that your website comes first when they search for lawyers in your locality. 
For that, you can implement local SEO to show up your website in their search results. Don't forget to add the Google Map of your law firm on your website. It will help the user to locate your legal firm directly from your site. 
5. Improve the Speed of Your Lawyer Website
Make sure that your lawyer's website loads fast. Just think about yourself, assume you are searching for information for important work. Will you wait more than 30 seconds if a website takes time to load? Most people will simply close the tab and move to another website. 
Hence, make sure that you use different tactics to improve your page speed. For instance, you can optimize your site by compressing the images, using a paid theme for your site, etc. 
6. Make Your Lawyer Website Mobile Responsive
Along with website speed, you need to ensure that your lawyer's website is mobile responsive. Since most people use smartphones for all their essential work, including sending money, booking a cab, they also use their smartphones to hire a lawyer. 
So, it's essential to make your website mobile responsive. When a site gives a better user experience, it increases the chances that a visitor will convert to a client. It allows the visitors to read and navigate through your website from their smartphone. 
7. Create a Separate Blog Section
One of the best ways to make your website clean and professional is by creating a separate blog section. Adding information directly to your website can make your lawyer website complex. 
In such cases, you can create a separate blog section to provide useful legal information to your visitors. So, users will get a better user experience that can lead to a better conversion rate. 
8. Use SEO Tactics
Only building an interactive lawyer website will not perform better in the search engine. You need to use different SEO tactics to optimize your text content, images, and video to rank higher in search engines. 
You can consult a law firm SEO company to learn about different strategies that will help you boost your rank. Since SEO drives more traffic to your website, it can bring more clients to your site. 
9. Brand Colors Matter
Choose brand colors because they also play a significant role in designing a lawyer's website. It will show your professionalism and make your site stand out from the crowd. 
Moreover, brand colors also help users to remember your lawyer's website. Since we memorize things longer when we see something, so, using proper brand colors can have a positive impact on your website. However, ensure that you don't make it more complicated with multiple bright colors. 
10. Add Multiple CTAs
Even if you find it in the last point, CTAs are the most important for a lawyer's website. Adding multiple call-to-action buttons effectively to your site will help visitors to navigate your website properly. 
The most common call-to-action buttons are contacting us, watching videos, downloading, etc. These buttons will help the visitors to take specific actions that can increase the conversion rate. 
Final Words
Even if you have never designed a website, these tips will help you build a professional lawyer website. However, if you need professional advice, don't hesitate to consult or hire a web designer. Hiring an experienced web developer who has designed several lawyer websites can do your job. However, you need to specify your requirements to the designer to build your website.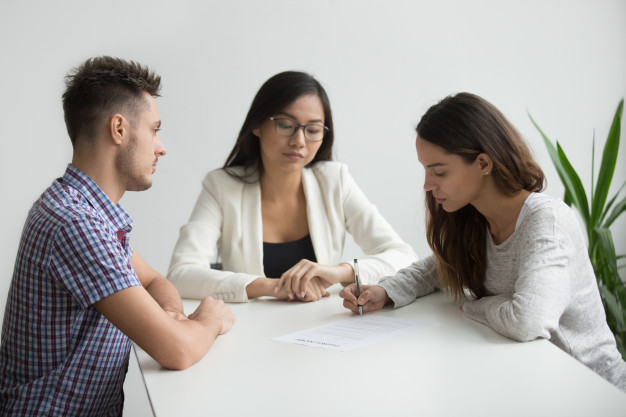 Divorce is the legal process of breaking your marriage from your spouses. The state government governs divorce law. The whole matter is put forward in front of the judge, and after reviewing all the evidence, the judge decides whether the marriage will be dissolved or not.
Divorce law consists of several procedures that even take up years. Te proceeding might include the following matters:
Spousal Support.

Child Support.

Distribution Of Property.

Division of debts.
Divorce law varies from state to state; however, the basic law structures are being designed by the federal government.
What Is A Divorce?
Divorce is one of the most common practices to break any marriage. However, to break any marriage, the spouses have to show relevant proof to back their reason. The following reasons are some of the examples:
Adultery.

Unreasonable Behaviour.

Separated For A Long Period.
You don't always have to show any fault to file a divorce. There is a term in the divorce law, No-Fault Divorce, that allows the spouse to divorce without any faulty grounds. This usually happens when there is a difference in personalities that cannot be coped with.
The Different Kinds Of Divorce
There are various methods in which you can ask the judge to dissolve the marriage. For the sake of convenience, each method has been categorized into different types.
1. Summary Divorced
A summary divorce law consists of a lot less paperwork compared to other forms of divorces. Usually, a summary divorce happens between newlywed couples who hardly own any properties together, neither have any children nor joint debts.
2. Uncontested Divorce
If you want to file a type of divorce that has less court proceeding and less stress, going with the uncontested divorce is the best option to go for.
These kinds of divorce happen when both the spouses are in mutual understanding, accepting the differences they hold, and know that there is no point in moving forward with the marriage. Everything is settled without the interference of the court.
3. Default Divorce
A default divorce happens when you have filed for a divorce, and your partner has not responded to you. According to the divorce law, if the partner does not respond to the divorce notice, the case will go to court.
However, if the partner is nowhere to be found and cares less about the court proceeding, the case will be closed with a default divorce.
4. Contested Divorce
If you and your partner are at each other's neck regarding the terms and conditions of the marriage divorce, the judge will issue a final decision on the matter according to the divorce law. 
Contested divorce cases are stressful, time-consuming, and expensive. In fact, these cases run for years before coming to mutual solutions.
5. Fault & No-Fault Divorce
This refers to grounds one on which you are basing your divorce. Your state law will allow the permissible grounds on which you can file divorce against your spouse. The cases where the spouses are found guilty falls under faulty divorces.
On the other hand, there are other cases in which spouses can file a divorce case under non-fault divorce law. Here you have to show that the two partners are different in many ways and will not remain happy continuing with the marriage.
6. Mediated Divorce
Mediating divorce is a process where the spouses sit together and talk about the future and how their marriage will go. Before filing a divorce, a mediated divorce is the best way to resolve any problems.
However, you need to understand that it is not the mediator's job to make decisions for your sake; rather, they will offer your guidance and help you communicate with your partner.
What Happens in A Divorce?
Although Divorce is quite common in America, the divorce process will vary depending on the state divorce law and the couple's current situation. Short-term marriages are pretty easy to handle as these types of marriages hardly involve any variable to deal with.
However, long-term marriages are pretty complicated. These marriages involve important variables like share debt, child custody, and property distribution, making the divorce process complicated.
Here what happens in a divorce.
Step 1: Filing Divorce Petition
Whether spouses agree with the divorce or not, one spouse must file a petition asking the court to terminate the marriage before getting with the whole divorce proceeding. The filing spouse must provide the following information with the petition.
Step 2: Asking For Temporary Orders
Asking for temporary orders is essential when you have a child to take care of. The divorce proceedings can take months and sometimes a year, and if you have a child to take care of, waiting that long is impossible. So the court asks the spouses to ask the court for temporary orders for child custody, child support, and spousal support.
Step 3: Serve Your Spouse & Wait For Response
After you have filed a petition in the court, you need to provide a copy of the same document to your spouse and file a proof of service to the court. Proof of service is a document that records the information where you state that you have met the necessary requirement of giving a copy of the petition to your spouse. Now you need to wait for your spouse's response.
Step 4: Negotiate A Settlement
Divorce law cases are complex when other variables are involved in, for instance, child custody, shared debts, and property division. In cases like these, both the spouses are brought in front of the court to come to an agreement.
Step 5: Divorce Trial
Sometimes negotiation fails despite the best effort from both sides. If that happens, the last resort is to take them into court for trial. A divorce trial is a costly and time-consuming process. In addition to that, it takes all the powers from the hand of spouses and places them into the hands of judges.
Conclusion
Divorce laws are complicated, and this complication becomes more complex due to the spouses' disagreement on the case. Here we have tried to list down every possible thing that you need to make regarding divorce law.
If you are going through a divorce, it is better that you take professional help and try to explore every option for the best result.
Read Also:
As a business owner, we think of launching a business that will run smoothly, and we will end up creating a successful organization. Well, that's a good dream. However, the reality is not what you think. We do not live in a utopia where every business flourished. Mistakes happen, issues arise, and eventually, we need corporate lawyers to help us get through the problems.
Having a good business attorney by your side can be a good investment for your business. A business lawyer is well versed in all the laws related to the corporate world; hence, they will be able to guide you through all the legal business procedures.
Business Owners and The Legal System
While running a business, owners can face several legal difficulties- for instance, lawsuits against the company or legal paperwork issues. This is why owners of both small and large scale businesses hore corporate lawyers before establishing new ventures. Working with a business lawyer is necessary for your business efficiency and compliance.
Why Should Businesses Hire Corporate Lawyers?
There are several reasons how corporate lawyers can help your business. Below, we have mentioned some of the genuine reasons.
1. Protect Against Lawsuits
Businesses are prone to lawsuits. There can be anyone who can file a lawsuit against you for whatever reason. Having corporate lawyers can help you prevent lawsuits. It is always better safe than sorry. If you are hiring a corporate lawyer after you or your business has been sued, you are too late. 
A good corporate lawyer can help you reduce the charges. If you have a business lawyer before being sued, they can take necessary measures to reduce the charges and protect you from serious troubles.
2. Mitigate Damages
Fighting a lawsuit is already affecting your profit; however, the loss increases by several folds if you lose the case. Your corporate lawyers can help you mitigate the loss you face in the lawsuits.
For instance, you are sued for personal injury claims by your employee or your customers. Having a business lawyer by your side can help you mitigate the damages. However, in order to get the best result out of the lawsuit, it is important that you clear about the case even if it was your fault for the other party's injury.
3. Contracting Drafts
The business proceeding is incomplete without a legal contract. It is important that while you are handling these contracts, you have a corporate lawyer by your side to get you through all the legal formalities.
A contract that your business lawyers have not approved can cause problems for you. Remember, your job is to run the business, and it is your lawyer's job to take care of its legal procedures.
4. State And Federal Compliance
If you are running a business, then you must be familiar with the state and federal laws and how they work differently. While you are dealing with business, building the property, paying taxes, or taking your business to a foreign land, you need to follow certain rules and regulations.
Even if you are good with the laws related to business laws, there is no way you will be familiar with all the business laws. Here corporate lawyers can help you guide through the legal jungle.
5. Business incorporation
Once you have started your business, the next step is to take your business to the incorporation level. Incorporating your business involves more than just handing over a check and receiving a certificate. It involves several later legal paperwork that can be too complicated for you to understand.
You need someone on your side who is familiar with all the legal procedures of incorporation and get you through the process without any legal complications. You might not be familiar with all legal formalities; however, hiring corporate lawyers can help you get the job done.
6. Employee Issues
Employee related issues are quite common in every workplace. However, if you have a business lawyer by your side, you can resolve those issues quickly. A corporate lawyer can help you with the followings:
Administer worker's compensation.

The draft agreement for independent contracts.

Hire new employees.

Safely fire employees without legal repercussions.
7. Buying And Selling Business
There are many legal implications when you are in the market selling or purchasing a business. The whole process consists of presenting the business's best value, acquisition and purchasing agreement, transfer of permits and licenses.
Doing this all alkaline can result in getting below the par value of your business. However, if you have a corporate lawyer by your side, you can help them get the best value from your business.
8. Filling A Patent
If your business has produced new products or services, it is important that you file a patent for it. The patent might be a simple thing to get, but the process can take everything out of you. However, leaving patent work to your attorney will not only help you, but you can give your time to the business as well.
9. Business Structural Decision
Whether you are looking to start a new business or seeking to restructure your business, it is important that you take help from corporate lawyers. A corporate lawyer can help you estimate the true values of the structural process. 
Aside from structuring the business, there are other things as well that you have to ensure go well. Doing everything by yourself might seem effective, but there could be problems down the line in the future.
10. Ensuring Environmental Safety
Lately, environmental safety has become the concern of the recent industrialization process. Every industry is looking for a sustainable way to do their business without affecting the environment. In fact, the government has issued several rules and regulations for the business to follow.
You might not be aware of all the rules and deregulation regarding environmental safety. However, corporate lawyers keep themselves updated on these kinds of regulations.
Conclusion
While you might not need corporate lawyers in your journey to run a business; however, having a business lawyer can certainly help you prevent future business-related legal problems.
Running a business is a combination of several legal processes. You might be able to handle some of these processes; however, there will be a time where you need help from a corporate lawyer.
Read Also:
The world is changing rapidly. The world was already shifting its focus on digitalization; however, with the advent of the pandemic, the process saw a high-speed acceleration. Today, in the post-pandemic period, every business is running through and affecting digital marketing campaigns. This made us think about what are the digital marketing strategies for law firms.
2020 was a stagnant year for the businesses. Initially, most lawyers used to get clients through word-to-mouth. However, in the pandemic period, this strategy failed drastically. Although this method died in the pandemic, new methods were adopted to find new prospective clients. One of the popular methods hovering in the legal industry is the digital marketing strategies for law firms.
Digital marketing strategies for the law firms give the law firms an opportunity to market their services and acquire new clients who are looking for legal help on the internet.
This article will show you the latest law firm marketing strategies and techniques that you can incorporate into your 2021 law firm marketing campaign.
Digital Marketing Strategies For Law Firms in 2021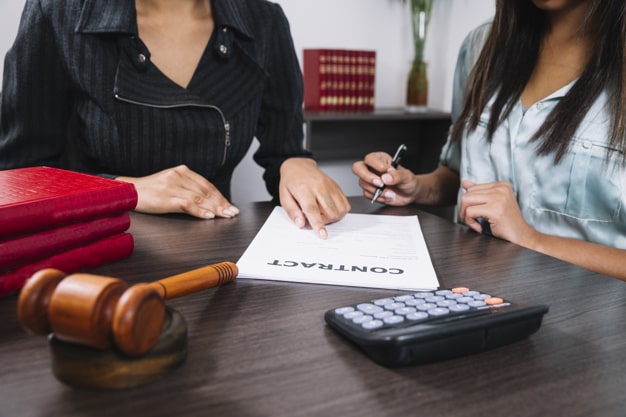 Law firm marketing strategies used to be smooch simpler. Besides the referrals and word-to-mouth, most law firms distribute printed posts, TV ads, and Billboards. The content of these marketing campaigns used to be the same "Were You Unfairly Judged And Want Justice," so something along the line.
However, the Game Has Changed!
Your target audiences spend nearly 8 hours of their time online. And whenever they feel a sense of lawyers or support of any law firm, Google is their first choice. More than 70% of the people who look for law firms online want their queries answered via online articles. This shows that the law firm needs to change its approach to target their audiences.
This is where digital marketing strategies for law firms come into the frame. With the proper implementation of law firm marketing strategies, they can expose their services to prospective audiences.
Given below are the reasons how Digital marketing strategies for law firms is the new norm in 2021.
1. Build A Strong Brand
We all know how important it is to create a brand. The same thing can be said for law firms. To create a strong law firm brand, you need to reflect on the things that stand true for your law firms and market them to the audiences.
It doesn't matter which law you specialize in; just focus on creating a brand in that area. Use digital marketing strategies for law firms to ensure that your brand reaches out to wider audience bandwidth.
2. Implementation Of SEO
SEO stands for Search Engine Optimization. It is one of the most effective digital marketing strategies for law firms. The best part of this strategy is that you don't have to invest capital.
You just have to focus on creating an engaging website that shares relevant content. This will help your website rank higher on any search engine. With the proper integration of keywords, you will be able to target the right audience for your business.
3. Optimise Your Website
Website is the face of any business. If you are not maintaining your website effectively, you are letting your wrong image in front of your audiences. Today, more than 90% of people look for law firms online; hence, having a good, responsive website can help you get relevant audiences.
Your website needs to be comprehensive and at the same navigable to ensure that your audiences are getting the information they are looking for. Optimizing your website on a regular interval is a must.
4. Create Valuable Content
Digital marketing is all about having high-quality content. Quality digital content is the currency to buy effective ROIs. Writing excellent quality content for your digital marketing strategies for law firms will help target the right audience and provide you with valuable information.
5. Incorporate Video Marketing
Aside from valuable content, video is another great way to share your story with your audience. With quality videos, you can keep your law firm on the top of the list in your audiences' minds. Also, it has been seen that search engines give more weight to articles having video content. 
6. Add CTA For Conversation
Once you have implemented the right digital marketing strategies for law firms and start seeing traffic to your website, the next important thing is to add a CTA (Call To Action) Button to direct the traffic for taking action. 
Just having traffic on your website will not help your business. You need to have an action button that tells the audience what to do next. 
7. Integrate Live Support Chat
Having a flourishing business means engaging with your audience 24X7. Is that possible with Digital marketing? Yes, it certainly is. With the live support chat system, you can engage with your audiences actively.
However, you need to ensure that your chat support team is knowledgeable in the legal industry so that each question can be answered, taking the audiences' situation into consideration. 
8. Practice Social Media Marketing
Besides focusing on Digital marketing strategies for law firms, you should also consider using social media marketing strategies. The trends of social media never die down. In fact, there are billions of users present on social media platforms at any given time. So why not use this opportunity to market your business to a broader bandwidth audience.
9. Develop Referral Marketing Campaigns
Do we really need to go all-in with the digital marketing strategies for law firms? No! There are still some old school strategies that are still a hit in 2021, Referral Marketing Campaigns. Referral marketing campaigns are like low-hanging fruits; if not plucked, you might regret it later on.
Furthermore, a proactive and more engaging referral marketing campaign ensures that the low hanging fruits keep growing and bear juicy leads.
10. Invest in Public Relation
Here is another old school strategy in the Digital marketing strategies for law firms' list. Public relations is one of the best ways to get some easy leads. Although the way we communicate has changed, the purpose of public relations has been the same. Just because the communication has become online, it does not lessen the positive impact of a good PR. 
Take Away
Law firms should not forget that the era is changing, audiences' behavior is changing, and so do the communication platforms. It is high time lawyers start using digital marketing strategies for law firms to generate relevant leads.
Read Also:
Digital marketing is one of the most followed academic disciplines in this day and age. But you must be wondering, what has digital marketing got to with lawyers? If so, it is quite natural but at the same time quite concerning as well. You see, digital marketing is the only way that brands and other establishments can prosper in this tech-driven world. In this article, I will give you some tips on digital marketing for lawyers. 
As the name suggests, digital marketing consists of two words, digital, and marketing. It is marketing but not in the conventional form. It is marketed digitally. Digital marketing makes you stand out from a crowd of a million. 
I am a lawyer myself, and I write blogs for lawyers' inventory in my spare time. I recently found out that digital marketing for lawyers will take your business to new heights. In this article, I will be sharing some tips and tricks that you can implement in your law firm. 
So without any further delay, let us get on with it. 
What Is Digital Marketing Anyway?
When we talk about digital marketing, we mean all the efforts that go into the marketing of a product, service, or brand digitally. This includes the use of all the possible digital channels at our hands. 
It also includes a handful of tools like emails, videos and it also means the utilization of SEO methods. The thing we are living in is a very tech-driven time, so digital marketing is essential for not only lawyers but also for other kinds of businesses. The trend of investing in digital marketing agencies is the most alive in 2021.  
7 Useful Tips on Digital Marketing For Lawyers
These are some of the most useful tips on digital marketing for lawyers.
1. Make Proper Use of SEO Driven Content
Implementing SEO is the best way to drive traffic to your online Content. SEO makes sure that your website gets ranked in the search engine. Ensure that your website's content is written so that it is in line with the SEO guidelines. 
You should use simple language and avoid jargon and technical terms in your Content. Not all your clients will be familiar with the legal terms and jargon. So writing in simple words is advised. The focus keywords must be placed throughout many places in your article. I would suggest you inject the focus keywords after 10-12 lines.
2. Create a Mobile-Friendly Website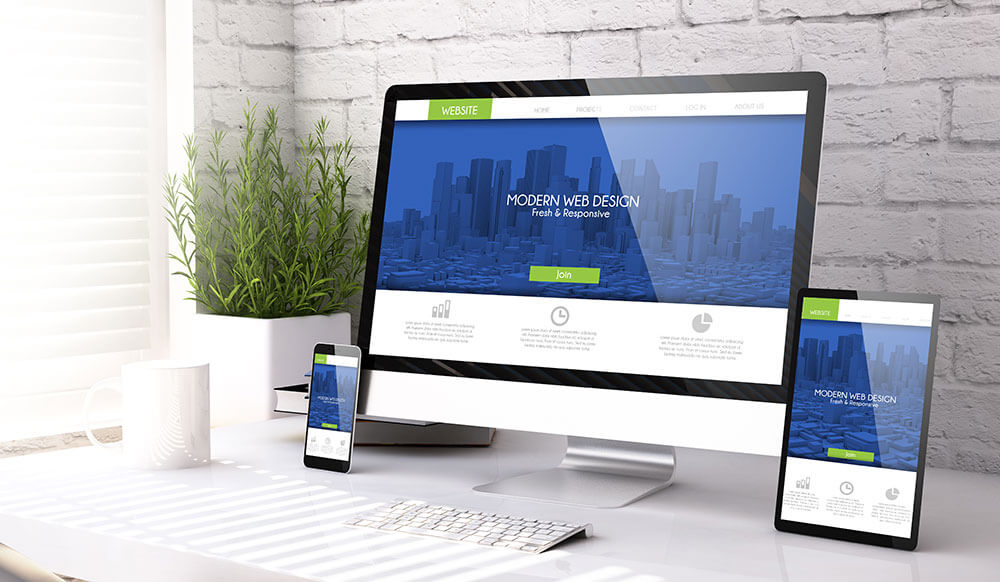 Not all your clients will have a laptop or a desktop computer in front of them while looking for your website. I would highly suggest you make a website for yourself that is mobile friendly. 
Most people in the world have mobiles, whereas not the same can be said for laptops and personal computers. Keeping a mobile-friendly website ensures that your website is accessible by a larger audience. 
3. Create Subsections For Your Website
It is important to write about our law firm. In this section, you are going to write everything your potential clients need to know about your law firm. Whenever someone visits your legal website, the about us section is going to be the first impression they will hold. 
Do note that whatever you write in this section should be professional but with a personal touch. Post the services you or your legal firms provide. I would suggest you make separate sections for your area of expertise. For instance, if you are good at being a divorce lawyer and at the same time being a real estate lawyer.   
4. Create a Testimonial Section
It is important that you leave out a section for testimonials. Potential clients want to know how other clients have reacted to the services of your firm. You can ask your former client to write something good about your law firm. 
They can give several examples of when you stood out of the crowd and did something special for your clients. They can make videos about you and your law firm and post them in the testimonial section.   
5. LegalBlogs
Maintaining a legal blog is a necessity for your firm to grow. You can write about all the legal stuff on that blog; it is necessary for people to know the kind of legal services you provide.
You can also try and post some past instances where you had to stay within the boundary of the law and then make something special out of it. Legal blogs are a necessity to validate the authenticity of your legal firm. 
It is all about showcasing the fields of your expertise in legal blogs. Along with the legal blog section, it is also important that you provide your contact information. This will help the potential customers contact you as soon as possible. 
6. Create an Online Forum
Creating an online forum is probably the best way to know digital marketing for lawyers. As you know, networking is the key to growth and development in a digital marketing agency. 
Properly implemented social media is also required. There is a ton of scope when you create an online forum. An online forum takes all the important information and showcases it as the case. It is especially helpful when you are a solo practitioner. 
7. Upload Videos On Your Website
Uploading videos as a part of your Content is extremely crucial. According to a survey, 90% of the people prefer watching a video over reading normal Content. A normal person will like to get all this sense activated, and that is why making videos and posting is important to learn digital marketing for lawyers.  
Final Verdict on Digital Marketing for Lawyers
There you go; I hope now you know how you can do digital marketing for lawyers. In this tech-driven day and age, digital marketing for lawyers is an extremely crucial element to get success in the industry. 
But the main point that I want to make here is that you should focus more on your lawyering skills than digital marketing. Because without proper lawyer skills, there is no use in learning digital marketing for lawyers as sooner or later, you are bound to fail.
Read Also:
Apart from having your own office space, creating a digital identity for your law firm is a necessity for lawyers in this modern-day and age. Since you are here, I would like to assume you are a lawyer who is stepping up and on his way to create his own law firm. So in order to do that, you must know how to market your law firm online.  
I am a digital marketer, and I have had many clients that were lawyers and wanted to market their firm online. So whatever I tell you in this article will be based on my own experience with marketing law firms online. 
But marketing law firms on the Internet is not as easy as it sounds, it is a whole process, and that process has to be done step by step. This article is going to serve you as a beginner's guide to market your firm online. 
After reading this article, you will have complete knowledge of how to market your law firm online. If you follow those steps, I am sure the traffic of your law firm will boom. But before we begin, let us take a look at why exactly should you market your firm online. 
What Are The Benefits Of Marketing Your Law Firm Online?
Not only will online marketing give your law firm an online identity, but it will create many opportunities for the law firms you never thought existed. It will create awareness among potential clients and help them navigate to your website. 
Apart from generating new business opportunities, it will make your current clients come back to you again and again. So without wasting any further time, let us take a look at ten easy steps to learn how to market your law firm.
How To Market Your Law Firm Online In 10 Easy Steps
In order to market your law firm online. Follow these steps
1. Know Your Clients
The very first step to learning how to market your law firm is to be laser-focused on your clients. Clients are the soul of your law firm. They are the ones that earn you money. Your online marketing strategy should revolve around them. 
2. Take A Holistic Approach
You should not focus on only one aspect but rather take a holistic approach towards your client's online marketing. It is better to first take a piece of paper and write down what your law firm wants to achieve in the next year. It should contain your goals, objectives, and drives. 
3. Implementation Of SEO
SEO stands for Search Engine Optimisation. SEO makes sure that your law firm gets ranked on the search engines. It makes sure that the website of your law firm reaches the intended audience. SEO is an essential part of knowing how to market your law firm. 
4. Connect With Your Clients Through Content Marketing
In order to learn how to market your law firm, you have got to take your foot into content marketing. This will help you to interact with your customers. By providing quality content, you can connect with your clients and potential clients. 
Apart from posting just normal blogs, content marketing also includes webinars, puzzles, podcasts, ebooks, etc. These things are going to be assets of your law firm and will help your firm grow.
Another thing that you must take note of is you need to provide quality content and timely Content. Make sure that your Content is in line with the demands of your potential clients.
5. You Need To Have A Social Media Strategy
Above 3 billion people are actively using social media, having an online presence in all the major social media platforms is extremely crucial. It is, in fact, one of the most important things to learn about how to market your law firm. 
It is, in fact, a very lucrative tool to drive traffic to your law firm's website and grow your brand awareness. Apart from that, it helps you to connect with your potential clients and interact with them on a day to day basis.
For learning how to market your firm online, you need to be active on the major social media platforms like Facebook, Twitter, Linked In, and Instagram. 
6. Implement SEM
It is one of the effective ways to drive traffic to your website or your law firm. SEM is also known as paid online advertising. This basically means you are purchasing traffic to your website. A proper SEM strategy lets you grow your law firm through online ads.
7. Organize Webinars
Organizing Free Webinars is an effective way to learn how to market your law firm. Webinars have become quite popular since the COVID-19 pandemic. Organizing webinars do not cost as much as organizing a seminar. It can be easily organized on apps like Zoom and Google Meet. 
This will make your law firm gain many clients. Arrange for an interactive session at the end of the webinar and answer the questions of the audience. This, in my opinion, is an effective way to market your law firm. 
8. Make A Video Related To Your Law Firm
Most people have this preconceived notion that Content means only blog posts. But in reality, videos have come up as an effective way for content marketing. An average Joe is more likely to watch a video than read a blog post.
9. Using Conversion Rate Optimization Strategies
More popularly known as CRO, it basically is the practice of transforming the audience in the website to qualified leads. It is an essential part of learning how to market your law firm. In this digital world, a law firm cannot survive without using CRO. 
10. Referrals
Ask your clients to refer your law firm online using social media. If they liked your service, I am sure they will spread awareness about your law firm. Ask your clients to refer through professional networks like LinkedIn. This will help your law firm grow among the Lawyer community. 
Final Thoughts
There you have it; those were the top 10 easy steps to learn how to market your law firm online. I hope it will give you a better undertaking of marketing your firm online. Like I said before, it is a process, and it needs implementation.
Read Also: