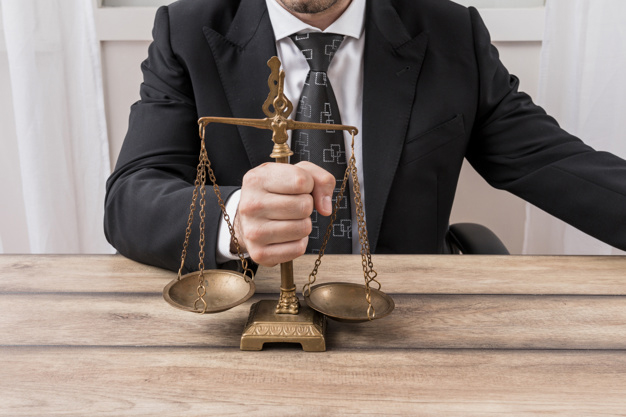 Are you confused about what kind of Lawyer do you require? If yes, then it entirely depends on the type of case that you are charged with. The simple rule of thumb is first to consider your case then decide what kind of lawyer do I need? You have to be sure that you do not make the wrong choices while selecting the lawyer of your need. 
You may have the question in your mind that why I have said the lawyer you need, not the lawyer of your choice. The reason is you have to address your need first as per your case; then, you can select the lawyer of your choice. 
Different Kinds Of Lawyer You Can Consider For Your Case 
There are different kinds of lawyers that you may consider from your end, and depending on that, you have to make your selection as the kind of lawyer you need. Let's explore the facts that can help you to achieve your objectives in a better manner. 
1. Intellectual Property Lawyer  
The intellectual property lawyer is the kind of lawyer responsible for safeguarding your ownership of your intellectual property rights. They can help you to protect your scientific, technical, and creative invention. The objective of these kinds of lawyers is to protect the ownership right of your intellectual property from duplicates and copycats.      
In this case, you can take the help of your lawyer, who can protect your trademarks, patents, copyright, and licensing. On Commercial viability of your intellectual property, the IP lawyers can guide you and help you preserve your rights. You have to make your choices in the right direction and in the right mode to make things happen in your favor. 
2. Family Lawyer  
If you are trapped in all kinds of domestic cases, then the family lawyers can handle it. They can handle different types of cases regarding your family affairs like 
They will handle your Divorce case. 

They are also proficient in handling child custody and legal separation case.   

Child adoption cases they can also handle. 

Emancipation.  

Prenuptial agreements they can tackle on your behalf.   
Hence, if you need these kinds of legal suggestions, you can use their expertise to deal with these kinds of cases. 
3. Marriage Lawyer   
The marriage lawyer is specialized in making the marriage settlement on your behalf. In my previous article, I have already mentioned the roles and responsibilities of a marriage law that you must know about them.   
You have to understand your need first then you must select the correct type of lawyer who can fulfill your requirement. What Kind of Lawyer Do I Need? It will no longer be a big question for you if you seek my advice proper way. 
4. Estate Planning Lawyer  
Though no one likes to make plans for his death early for the proper distribution of property and assets, you need to consider an essential factor from your end. The estate planning lawyer can help you segregate the property correctly to leave for your loved ones in advance. What kind of Lawyer do I need for estate planning is your sole discretion.   
Estate planning can help you to build a trust fund in favor of your family members who need financial assistance for your existing family members after your death. You can get the aid of your medical and burial arrangements in proper order. You have to plan things in such a way that can help you achieve your objectives better. 
5. Personal Injury Lawyer 
Personal injury cases are very crucial. You have to select the best injury lawyer who can help you win the case in the best possible way. You may have the question of what kind of lawyer do in need of for my injury case. The answer is simple, select that person who has experience of all the aspects of a personal injury case.    
Your personal injury lawyer must be proficient in handling the personal injury cases on your behalf, and he must know the tort law properly. They can also help you get out of your physical and emotional distress to make things better. 
6. MalPractice Lawyer 
The malpractice lawyer can help you to deal with various kinds of malpractices that are done by doctors, accountants, lawyers, and government officials for violating their duties. It can help you get justice from those cases where the facts are hidden from you and the court to reduce the number of changes.    
The malpractice lawyer can help you achieve your objectives better and help you achieve your goals better. What kind of lawyer do I Need for malpractice cases? Then it is the solution for you that you can consider from your end to sort out your problems in a better way and the right direction. 
7. Business Lawyer  
What kind of Lawyer do I Need to handle my business legal cases properly. In this regard, the best answer is the assistance of the business lawyer. They can help you to get things done correctly as they can help you to achieve your objectives in a better manner. 
It can help you achieve your objectives better if you want to develop your case in the right direction than the selection of the correct type of lawyer. The choice of the right lawyer for your case can help you to achieve your objectives in the right way. 
Conclusion

 
Hence, if you are confused about what kind of lawyer do I need, then the mentioned ways can help you achieve your objectives correctly. You need to understand one thing: if you want to get the guidance of the right lawyer, then selecting the right person is crucial. 
You cannot select the lawyers randomly. You have to choose the lawyer as per the needs of your case and as per your requirement. Ensure that you have made the right choices from your end while you have selected the lawyer for your case. Try to make the proper cross-check of your lawyer's background before making the decisions.
Read More: