Top 10 Digital Marketing Strategies For Law Firms in 2021
The world is changing rapidly. The world was already shifting its focus on digitalization; however, with the advent of the pandemic, the process saw a high-speed acceleration. Today, in the post-pandemic period, every business is running through and affecting digital marketing campaigns. This made us think about what are the digital marketing strategies for law firms.
2020 was a stagnant year for the businesses. Initially, most lawyers used to get clients through word-to-mouth. However, in the pandemic period, this strategy failed drastically. Although this method died in the pandemic, new methods were adopted to find new prospective clients. One of the popular methods hovering in the legal industry is the digital marketing strategies for law firms.
Digital marketing strategies for the law firms give the law firms an opportunity to market their services and acquire new clients who are looking for legal help on the internet.
This article will show you the latest law firm marketing strategies and techniques that you can incorporate into your 2021 law firm marketing campaign.
Digital Marketing Strategies For Law Firms in 2021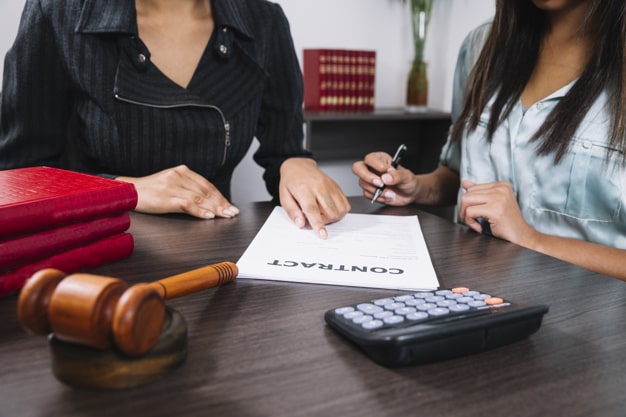 Law firm marketing strategies used to be smooch simpler. Besides the referrals and word-to-mouth, most law firms distribute printed posts, TV ads, and Billboards. The content of these marketing campaigns used to be the same "Were You Unfairly Judged And Want Justice," so something along the line.
However, the Game Has Changed!
Your target audiences spend nearly 8 hours of their time online. And whenever they feel a sense of lawyers or support of any law firm, Google is their first choice. More than 70% of the people who look for law firms online want their queries answered via online articles. This shows that the law firm needs to change its approach to target their audiences.
This is where digital marketing strategies for law firms come into the frame. With the proper implementation of law firm marketing strategies, they can expose their services to prospective audiences.
Given below are the reasons how Digital marketing strategies for law firms is the new norm in 2021.
1. Build A Strong Brand
We all know how important it is to create a brand. The same thing can be said for law firms. To create a strong law firm brand, you need to reflect on the things that stand true for your law firms and market them to the audiences.
It doesn't matter which law you specialize in; just focus on creating a brand in that area. Use digital marketing strategies for law firms to ensure that your brand reaches out to wider audience bandwidth.
2. Implementation Of SEO
SEO stands for Search Engine Optimization. It is one of the most effective digital marketing strategies for law firms. The best part of this strategy is that you don't have to invest capital.
You just have to focus on creating an engaging website that shares relevant content. This will help your website rank higher on any search engine. With the proper integration of keywords, you will be able to target the right audience for your business.
3. Optimise Your Website
Website is the face of any business. If you are not maintaining your website effectively, you are letting your wrong image in front of your audiences. Today, more than 90% of people look for law firms online; hence, having a good, responsive website can help you get relevant audiences.
Your website needs to be comprehensive and at the same navigable to ensure that your audiences are getting the information they are looking for. Optimizing your website on a regular interval is a must.
4. Create Valuable Content
Digital marketing is all about having high-quality content. Quality digital content is the currency to buy effective ROIs. Writing excellent quality content for your digital marketing strategies for law firms will help target the right audience and provide you with valuable information.
5. Incorporate Video Marketing
Aside from valuable content, video is another great way to share your story with your audience. With quality videos, you can keep your law firm on the top of the list in your audiences' minds. Also, it has been seen that search engines give more weight to articles having video content. 
6. Add CTA For Conversation
Once you have implemented the right digital marketing strategies for law firms and start seeing traffic to your website, the next important thing is to add a CTA (Call To Action) Button to direct the traffic for taking action. 
Just having traffic on your website will not help your business. You need to have an action button that tells the audience what to do next. 
7. Integrate Live Support Chat
Having a flourishing business means engaging with your audience 24X7. Is that possible with Digital marketing? Yes, it certainly is. With the live support chat system, you can engage with your audiences actively.
However, you need to ensure that your chat support team is knowledgeable in the legal industry so that each question can be answered, taking the audiences' situation into consideration. 
8. Practice Social Media Marketing
Besides focusing on Digital marketing strategies for law firms, you should also consider using social media marketing strategies. The trends of social media never die down. In fact, there are billions of users present on social media platforms at any given time. So why not use this opportunity to market your business to a broader bandwidth audience.
9. Develop Referral Marketing Campaigns
Do we really need to go all-in with the digital marketing strategies for law firms? No! There are still some old school strategies that are still a hit in 2021, Referral Marketing Campaigns. Referral marketing campaigns are like low-hanging fruits; if not plucked, you might regret it later on.
Furthermore, a proactive and more engaging referral marketing campaign ensures that the low hanging fruits keep growing and bear juicy leads.
10. Invest in Public Relation
Here is another old school strategy in the Digital marketing strategies for law firms' list. Public relations is one of the best ways to get some easy leads. Although the way we communicate has changed, the purpose of public relations has been the same. Just because the communication has become online, it does not lessen the positive impact of a good PR. 
Take Away
Law firms should not forget that the era is changing, audiences' behavior is changing, and so do the communication platforms. It is high time lawyers start using digital marketing strategies for law firms to generate relevant leads.
Read Also:
Back To Home