What Does A Family Law Attorney Do? Lets Study In Details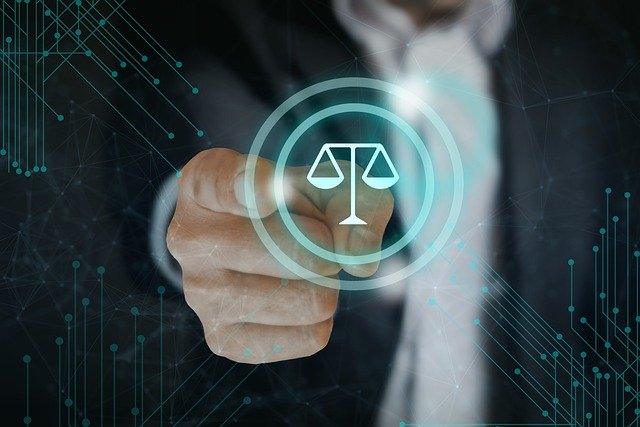 Are you not familiar with the fact of what a family lawyer does? Family law attorney is legal professionals who are specialized in handling family law cases in your favor. The primary task of a family lawyer is to address the legal issues that relate to your family members.
Some of the common legal issues are child custody, guardianship, and divorce cases, among others. These are some of the primary reasons why the divorce lawyer has to take charge of your divorce cases. Therefore, you cannot make your choices in grey while selecting the family law attorney.
When family disagreements develop, then family lawyers act as mediators. They work as the litigants of the family conflicts at the time of handling the family conflicts.    
What Are The Core Responsibilities Of The Family Lawyer?
There are specific core responsibilities of the family law attorney you need to know while you want to get rid of the family legal issues at your end. Therefore, let's find out some of the core factors that can work well in your favor. There are certain required factors that you must know before seeking the assistance of a family law attorney.   
1. Handling The Divorce Issues
Undergoing divorce cases is one of the most horrible experiences that a family and the couple have to face in their lifetime. Emotions may be set, and you may have to settle your family issues calmly. In such a scenario, the intervention of the divorce lawyer can work well in your favor.
They can act as a mediator in a time of crisis, provide you with calmness, and assist you in addressing the issues with care. However, you must not make your decisions in grey as you have to address the problems rationally and stay within the legal periphery. 
2. Handling Estates And Wills
For handling the estate cases and wills, the role of a family law attorney is very crucial. A will is a legal document that clearly states who will become the property's next owner once the person dies. Family lawyers will help you in drafting those documents properly and assisting your family members in that.
They also state that all the family members have to abide by the estate will while developing their business in the right direction. So work out the will with the help of your family law attorney as they have the expertise in handling these types of cases with care.
3. Handling Child Custody And Agreements
When a couple separates, one of the critical issues they have to face is making decisions regarding child custody. What will happen to the children is one of the significant issues that a couple of faces when they separate from each other.
In such a scenario, your family law attorney can rescue you from this situation. Your family lawyer will help you draft an agreement that defines child custody. In this agreement, both the parents have to live with the terms therein. A competent family lawyer can help them part and draft such an agreement in a full proof manner.
4. Prenuptial Agreements
The prenuptial agreement is a contract signed by the couple to agree to a civil union or a marriage. The content of such a contract varies from one case to another. However, it ensures spousal support and proper property division if there is a divorce or a breakup.
For drafting a prenuptial agreement, a divorce lawyer or your family lawyer can assist you in multiple ways. First, they can help your family to handle the contract in the best possible manner. Second, work out the plans that can help you to achieve your objectives appropriately.
5. Representing The Litigants In Courts
The family law attorney can help the litigants to handle the case with care in the court. Therefore, it can help you to achieve your objectives in the best ways. Moreover, family lawyers can help the litigants to get justice in the court if it cannot be settled outside the court.
Your family law attorney handles these types of cases almost daily. They know where you can make the changes to schedule your family litigant's cases correctly. As a result, your family law attorney can help you get justice in your favor and at the right time.
Steps To Become A Family Lawyer In New Jersey
You have to follow specific steps while you want to become a family lawyer in New Jersey. These are some crucial facts you have to take care of while completing your law degree in New Jersey.
You have to complete the Pre-jersey New law education. 

Seek the Law School admission test. 

Go to a law school in New Jersey. 

You have to take the New Jersey law school exam to become a family lawyer. 

Ensure that you do not make the choices in the wrong direction while developing your business.    
Types Of Job Roles Of Family Law Attorney
There are several job roles of the family law attorney that can help your career grow in the right direction and in a short period.   
You can become a family law professor. 

Becoming a family law advocate will become more accessible and effective for you. 

You can also shape your career as a family law advisor. 

Becoming a divorce expert lawyer will also become an easier task for you. 

Last but not least, you can also become a divorce expert lawyer    
Final Take Away
Hence, these are some essential facts that your business needs to take care of while improving your business correctly. Then, work out the best plans that can help your business to grow in a short time frame. Do not make your choices in the dark while selecting the best family law lawyer to solve your issues correctly.    
Frequently Asked Questions (FAQs)
1. Can You Become A Lawyer In 2 years?
Drexel University provides fast-track law degrees to the students, where 17 credits can be taken by the students per semester. It is permitted by the American Bar Association. 
2. Is It Hard To Become A Lawyer?
You have to pass the daunting exam of the LSAT if you want to become a lawyer.  If you are an aspirant in the law field, then this degree is essential in New Jersey.
3. Can you Take The Bar Exam Without Going To Law School In NJ?
The New Jersey Board of the bar examiners does not require any undergraduate programs to enroll while dealing in law schools. It is one of the effective means to develop your career in the legal field. 
Read Also:
Back To Home