10 Reasons Lawyers Need To Start Investing In Law Firm SEO Services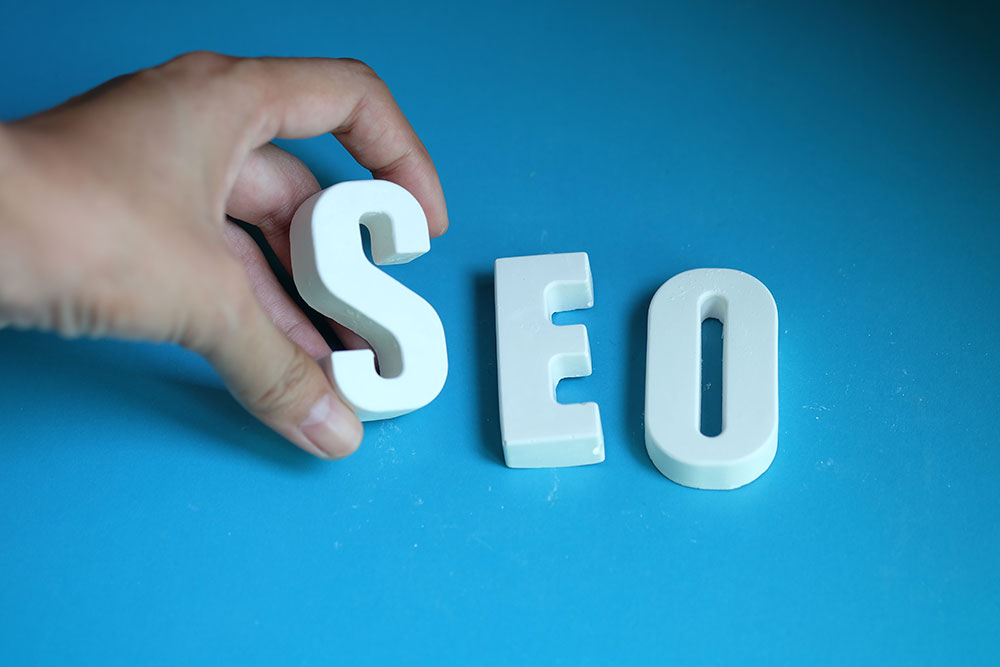 If you are a lawyer, you should invest in law firm SEO services. Every industry has adopted digital marketing, and the legal industry is no exception. Since digital marketing is cost-effective and can efficiently convert visitors into clients, it has gained momentum in the legal field.
However, many legal firms are still not aware of the benefits of law firm SEO services. If your firm is not investing in it, read on to know why you should invest in SEO. 
Reasons to Invest in Law Firm SEO Services
From better ranking in search engines to better return on investment, investing in law firm SEO services can offer you the following benefits. 
1. Rank Higher in Google Search Results
Do you know that many people search for how to choose a law firm on Google? If your website is properly SEO optimized, it will rank higher in Google search results. As a result, your website will become visible to more people, and they will connect you when they need a lawyer. 
So, investing in law firm SEO services can help you rank higher in Google and other search engines. As a lawyer, I think it's better to hire a good SEO company than to manage it on your own. Moreover, an experienced SEO specialist knows the tips and tricks on how to rank a legal website efficiently. 
2. Drives More Traffic Means More Clients
Search engine optimization drives more organic traffic, which increases the number of clients. According to a legal service study by Google, more than 70 percent of people make phone calls to a legal firm after visiting a law firm's website. More phone calls mean higher conversion rates. 
Since SEO will drive more traffic to your site, you will get more phone calls. That means it will ultimately convert visitors into clients. So, you need to keep in mind that investing in law firm SEO services can increase conversion rate and client base. 
3. It Gives You Credibility
Most people trust the first result in Google's search result. They don't consider moving on to the second or third search result pages. According to statistical data, more than 33% of clicks go to search query's first result. So, if your site ranks on the first search result page, chances are higher that a visitor will click on your website. 
SEO brings this credibility to your site. Creating valuable content on relevant keywords will help you build trust among users and increased credibility. So, you should consider investing in a law firm SEO company that will help you win the visitor's faith. 
4. Build Your Reputation
As a law firm, you need to have a good reputation. If you don't have a good name in your locality, people won't like to connect with you. If a user finds your site while searching for the best law firm, it will create a better impression. Users will think that you are a reputed and trusted legal firm. 
SEO can do wonders in building your brand and reputation. It will help you stand out from the crowd and connect with the users easily. So, build your brand by optimizing your site with SEO services for law firms. 
5. Cheaper than Adwords and PPC
Some law firms spend thousands of dollars in ads and PPC marketing and get mediocre results. Search engine optimization could cost you almost nothing in comparison to AdWords and PPC. You don't need to spend dollars for promoting your website or ranking better in search engines. 
You may need an initial investment for hiring law firm SEO services. However, you can learn the tactics and write high-quality SEO-friendly legal content to boost your website rank. Creating a blog section on your website can increase your site visibility and ranking.  
6. Measurable Traffic
Another major benefit of investing in a law firm SEO company is you can measure your traffic. Tools like Google Analytics will give you insights into the number of visitors to your site from a particular location. You can track their details through some SEO tools and decide what's to do next. 
A reputed legal firm SEO agency can help you understand your clients in a better way. The SEO professionals will also suggest relevant keywords for optimizing your future content based on the traffic data. 
7. Better ROI
Search engine optimization is one of the most cost-effective ways to improve your website's rank. Investing in ads can give you an initial boost, but they cannot bring the results as organic results can bring. 
Moreover, you have to spend a lot of money for conducting paid ad campaigns. On the other hand, you can drive more visitors with less investment in law firm SEO services. Additionally, the results will remain for a long time. 
8. SEO can Help Your Business to Expand
If you want to expand your legal services, SEO can help you in many ways. For example, your firm handles personal injury cases, and you want to expand your services to other areas of law. 
In this case, a law firm SEO company can help you in preparing a strategy that will work for you. Since SEO is an affordable solution than AdWords and PPC, you can expand your business with less cost. 
9. Helps to Stand Out
There are a number of law firms, and they also have legal websites. Note that every legal website on the internet is not SEO optimized. So, that's your best bet to make your site stand out from the crowd. 
Since most law firms use traditional marketing strategies, you can stay ahead of them by investing in a law firm SEO agency. However, you need to consider a few important factors before hiring an SEO agency. 
10. SEO Gives Your Sustainable Results
With traditional marketing and paid ads, you can get an instant boost or drive traffic to your website. But do you know that the traffic will not stay for longer? It will diminish within a short period. 
On the other hand, SEO will drive traffic that will stay on your website for a long time. Since you are creating high quality, useful content to educate your audience, they will spend time learning from your site. So, investing in legal firm SEO can bring you sustainable results.
Law Firm SEO Services Are Necessary 
All of the above reasons show that lawyers need to invest in law firm SEO services. If you are a lawyer and not invested in SEO, you might be missing a lot of opportunities. Since you are busy handling clients, it's challenging to manage your website on your own.
Read Also:
Back To Home