Top 10 Best Law Firms In Connecticut In 2022
The law industry in the US is one of the high-yielding ones. Lawyers, belonging to multiple niches earn a lot of money while solving numerous cases. Nevertheless, there is a prominent relevance of law firms. It is on the basis of these films that most lawyers get their cases. 
So, it is obvious that the law firms in Connecticut act as the job pool for different types of lawyers. Here, you can read about the ten best law firms in the state. 
Ten Best Law Firms In Connecticut- Updated List In Connecticut 2022
In case of any situation where you need legal support, you can rely on any of the following law firms. Take a look:
1. Murtha Cullina LLP.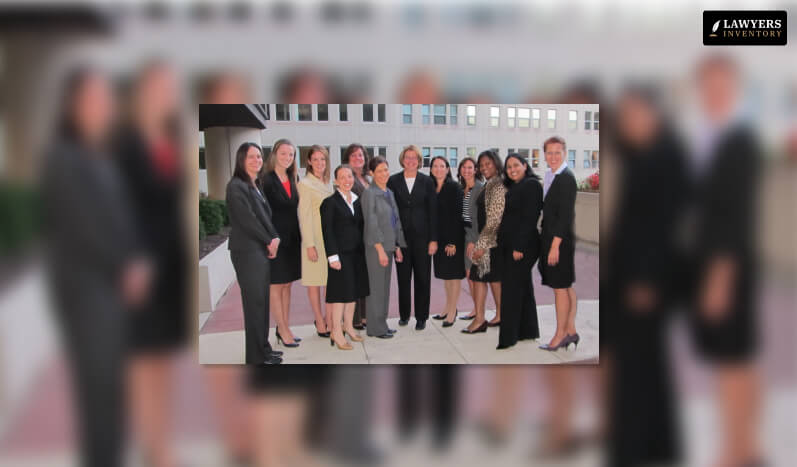 The Murtha Cullina LLP is one of the top-notch law firms in Connecticut. It has a team of 100 lawyers who manage different types of law fields. Here, you can find experts who deal with cases related to bankruptcy, oil, and gas, corporate problems, etc. 
You can visit their website to check out the location of their offices and their connections. The details of other services are also given on the site.  
2. Berkowitz, Trager & Tragger, LLC
While making the list of the largest law firms in Connecticut, you should include Berkowitz, Trager, and Tragger LLC. The main niches in which this law firm works are corporate transactions, capital financing, government law, etc.
Even, this law firm handles entertainment, real estate, and environmental causes. You can hire a lawyer from BT&T, LLC and expect your problem to minimize

3. Finn Dixon & Herling LLP
The Finn Dixon & Herling LLP can be counted among the best law firms in the US due to its cost-effectivity. You can expect to get the services at affordable prices. There are some prominent law fields that the FD&H LLP covers. 
They are tax, real estate, corporate, litigation and bankruptcy. You can also reach out to them for corporate cases. However, making sure the availability of the attorneys would depend on the number of free attorneys in every field.
4. Day Pitney LLP
The Day Pitney LLP is one of the oldest law firms in Connecticut. You can get lawyers here who excel in the fields like tax, IP, health care, litigation, etc. The market presence of the company is since 1902 so it is a firm over hundred years old.
Like most other law firms, Day Pitney LLP gives importance to the clients. Here, all the lawyers follow one business foundation– "The client knows the best". So, if you will take any legal service from Day Pitney LLP, you can visit their official website and book an appointment. 
5. Jackson Lewis P.C.
The Jackson Lewis P.C is one of the top law firms in Connecticut. Taking the service from this law firm, you can expect to build up an outstanding relationship with the lawyer. As a result, your case can take less time to reach the solution. 
Lawyers for all the common fields are present here. The entire team of lawyers working in this firm is nearly a thousand. Now, you need to check if a lawyer who can cover your concern is free. 
6. Carter Mario Law Firm
If you are looking for a personal injury lawyer in Connecticut, the Carter Mario Law Firm can be your best pick. The lawyers working in the firm know their job well and you can always expect to get the necessary compassion. 
Apart from personal injury, they cover insurance fraud cases and nursing home abuse cases. 
7. Tindall Law Firm, LLC
If you are looking for a law firm that covers criminal cases, the Tindal Law Firm can be the best organization you can choose. Moreover, this is yet another firm where you get injury lawyers. 
So, the best you can do is get the services of this firm by booking an appointment with a lawyer from the website. 
8. Aeton Law Partners
In case you need help from an employment lawyer, make sure to search for it in the Aeton Law Partners. It is one of the leading employment law firms in Connecticut. The other fields that the firm covers are trails and litigations.
9. Woolf Law Firm, LLC
If you are in a state where you are about to get compensation but you are not getting one, legal support can be necessary. In such a case, you can connect to the Woolf Law Firm LLC.  All the lawyers working here have the vast legal knowledge and you can expect to get the solution to the problem quickly. 
10. Ury & Moscow, LLC
Are you based in Fairfield, Connecticut? Well, you can then check out the services of Ury and Moscow LLC. This firm is present in the market since 1995 and it helps people who are stuck in complicated legal matters. 
You can get coverage for both employment law and criminal defense law. So, make sure you do not waste much time and connect to it whenever necessary.
Frequently Asked Questions:-
1. What Are The Biggest Challenges Facing Law Firms In 2022?
Ans: At present, the biggest challenge faced by law firms connects to sustainability. As there are too many law firms in the US, the amount of overall profit has gone down drastically.
2. What Is The Highest Paid Law Firm?
Ans: Wachtell, Lipton, Rosen & Katz is one of the highest paying law firms in the country. It is followed by McDermott Will & Emery. 
3. What Are The Current Growth Areas For Law Firms?
Ans: Some important growth areas for law firms in the present day are litigations, mergers and acquisitions, and real estate. Currently, the lawyers belonging to these fields are in a condition to earn more money. 
4. What Is The Most Successful Law Firm In The United States?
Ans: As of now, Baker McKenzie LLP is one of the most successful firms in the US. It has a base of 13000 employees. 
Final Words
No matter whether you are in which state, it is very important to choose a law firm that can serve you the best. Now, when it comes to Connecticut, you can pick the best law firms in Connecticut. The easiest way to choose the right firm for yourself is by checking the website.
However, before that, you can go through this list as it can make your search process easier.
Read Also:
Back To Home