What Is A Trust Attorney? Beginners Guide In 2021
People generally hire trust attorneys when they want to leave their worldly possessions to their loved ones after they die. Sometimes, if people build a trust foundation, they hire trust attorneys. As you can see, the need to hire a living trust attorney varies from man to man.
A trust attorney has got nothing to do with being trustworthy. However, that goes without saying for all the attorneys you have and plan to hire in the future. So, if you want to create a living trust, it is better to think about hiring a live trust attorney.
What Is A Trust Attorney?
A trust attorney is a real estate planning expert. This individual can assist you in preparing all the necessary paperwork that you require to set up your trust for estate property. They will set up the trust on your behalf. You need to name someone as a trustee in your trust. And, your trust attorney will be liable to provide all sorts of legal help to that person.
It's not always mandatory to put someone from your family as your trustee. You can name a lawyer as your trustee if you want. If you have a complex and comparatively larger estate, calling a lawyer your trustee will benefit you. Moreover, a lawyer will be an impartial third party, which might work in your favor.
Read Also: How To Choose The Right Divorce Lawyer In 7 Steps
What Is The Job Role Of A Trust Attorney?
You can make a will to hand over your materialistic properties to your loved ones after you pass away. But, that will take time and will make your loved ones undergo many formal processes to get hold of your possession. However, a trust attorney will help your family members avoid the lengthy probate process to acquire your properties. Also, since trusts are not public records like wills, so you don't need to mention your last wish and stuff here. 
A trust attorney will also lower your real estate taxation charge. If you are not sure about hiring a living trust attorney, please make your trust document reviewed by one. A trust attorney can dictate when your beneficiaries will be in charge of the inheritance according to your instructions. So, if you happen to have a large estate with many people to demand its ownership, you better hire a trust attorney.
Even if you don't have someone trustworthy in your life, you can name a professional fiduciary in your trust. Your trust attorney will manage the entire trust, assess your property values, reconcile your debts, losses, outstanding bills, etc. He will also comply with all the state and federal laws regarding your trust's legal viability.
A trust attorney will inform all the beneficiaries about the person's death. That includes the family members and the bank, credit card company, life insurance company, Social Security Administration, Department of Health, etc. He will distribute all the assets to the beneficiaries and take care of the litigation duties if anyone contests the trust's statements.
Read Also: What Are The Terms and Conditions Of Partnership Agreement?
How Do I Find A Good Trust Attorney Near Me?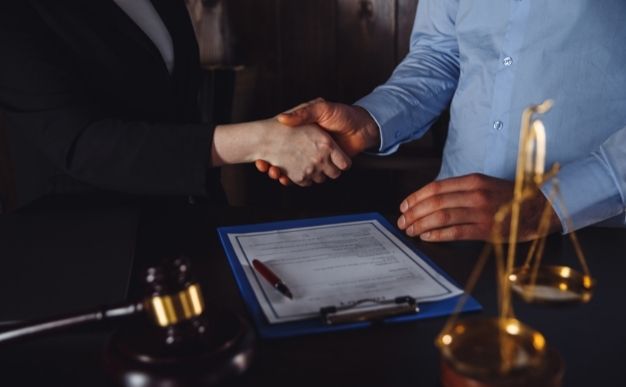 You can always search online with the help of the Internet and see who are the best trust attorneys in your area. First, you can check their online reviews, client feedback, professional experience, etc., on their website. From that, you can narrow down your list to see which one of them matches your needs. That's it, and you are all set to meet a good trust attorney near you.
You can also ask for first-hand reviews from your known people if anyone has hired a trust attorney before. Even if anyone knows such a person, or has worked with someone like that, ask for their feedback. It may not help you that much in deciding whether they will be a good fit for you. But,  it will help you to determine how the trust attorney is as a person so that you can decide accordingly.
You can also ask your financial advisor for a referral. He knows your location, so he will probably suggest you a good one near your locality. Next, you can consult other attorneys or ask your accountant if they are of any help. Finally, you can choose to contact your local probate court. And, if you are still wondering how do I find a good trust attorney near me, just check out the advertisements and bar directories.
Read Also: 10 Reasons Why Businesses Should Hire Corporate Lawyers
What Are The Possible Drawbacks Of A Living Trust?
You can always hire a trust attorney if you want to manage a living trust. But be aware of the drawbacks of a living trust too before you make your decision.
There is too much paperwork to file for, and they are expensive. Not only managing the trust,m even the fees of trust attorneys are all quite costly. If your trust attorney is the trustee also, he will charge you by each hour. If you fear that one of your properties does not have an ownership document, so it will go in the wrong hand after your death. Just, enlist them under 'assignment of property section' and get rid of the unnecessary paperwork that comes with a living trust.
Record-keeping is quite hard in a living trust. Once it is created, it has to maintain the formality of simple record keeping until the person who created it dies. Income of the property and the transfer amount-everything needs to be detailly mentioned in the records. If your real estate property transfers to a living trust, they require extra tax in some states, so you have to look after that as well.
If your trust needs refinancing, your trust attorney will have a lot of difficulties in doing so. First, as a living trust is the property of a trustee, banks might deny to refinance it. In that case, your trust attorney will have to find another lender, transfer it to his name, take the loan, and retransfer it back. It is a time-consuming process, as you can imagine. 
Conclusion
A trust attorney will undoubtedly ensure that all your possessions go to the right people once you pass away. It is not in your control to deal with the later disputes about your properties that will take place after your death. So, a trust attorney will do his job and abide by your instructions even if the conflicts lead to court. But, if you still need to include your last wish, your child's custody, etc., you will need a will. Your trust attorney won't be able to handle that. 
This May Also Help:
Back To Home